Wheeling Truck Center is an authorized distributor for Volvo Truck, Medium Duty GMC, and Nissan UD TruckWheeling Truck Center is an authorized distributor for Volvo Truck, Medium Duty GMC, and Nissan UD Truckdealer in Wheeling West Virginia USA. We are also an authorized engine distributor for Cummins, and CaterpillarDiesel Engines. We supply used trucks, and truck parts for all makes and models of heavy and medium duty trucks.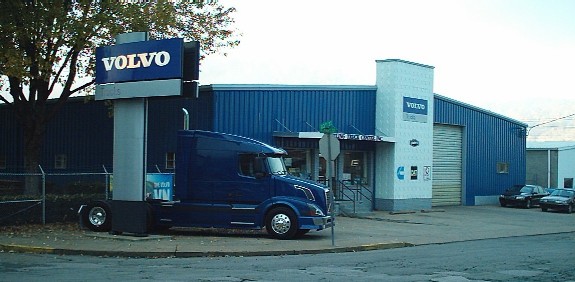 Wheeling Truck Center is a family owned an operated dealership founded in 1933, and is managed by Ron Remp (3rd Generation) and Chad Remp (4th Generation).Wheeling Truck Center is consistently ranked as one of the top Volvo Truck dealers.  Recently we were awarded the "Symbols of Excellence Gold Club Dealer" which ranks us 16th out of 305 dealers in North America.We understand the unique needs of conducting business abroad, and we are proud to offer our services as an honest, reliable, secure, and friendly distributor for your truck needs.
Wheeling Truck Center has recently been expanding our online truck parts sales site Class8TruckParts.com, and now we have Volvo Trucks OEM Parts available for purchase online.  Our site currently has over 4,000 unique part numbers available for purchase online and we can assist you with your shipments to Ghana using FedEx International Shipping or your Freight Forwarder.
Our parts department can help locate whatever part you may need including parts from: Volvo, GMC, Caterpillar, Detroit Diesel, Cummins, Meritor, Allison Eaton, transmissions, Fleetguard Filter, Truck-Lite Lights, Grote or help you find the chrome parts your looking for.
For more chrome parts please check out VolvoChrome.com our special online chrome catalog designed for Volvo trucks.  We also have started Class8TruckParts.com as a way for us to list a broad offering of all heavy and medium duty truck parts.
Since 1933 Wheeling Truck Center has been committed to exceptional service to the heavy duty trucking industry.  Email us today and find out why we've been the best for four generations.